Now six vets and soon two locations as well as Peak Mobile Vets
Regardless of your pet, cats, cattle, alpaca, goats, dogs, rabbits, guinea pigs, parrots, rats, reptiles, ferrets, and other exotic pets, your animal will be well cared for.
Soon, we will expand our practice to two locations, including peak mobile vets, to give our clients the best and convenient care.
Available for 24/7 after-hours emergency care
Pet or animal emergency? Call us right away. We are a full-service animal hospital and take both emergency cases and less urgent medical and surgical issues.
If you have an animal or pet that requires medical care, we are always more than ready and happy to treat them. You can stop in or call us and see us any time. Our dedicated team of emergency vets, qualified nurses, and support staff are always ready to take care of your pets like they are their own.
The vet clinic is staffed 24/7 throughout the year, and you can walk in or book emergency appointments any time of the day.
A team of Caring/Kind staff
Our Vet clinic is inviting and warm, and our team consists of the most intelligent, kindest, and caring human beings you can ever meet. Together, we will strive to keep your pet healthy and happy throughout their lifetime.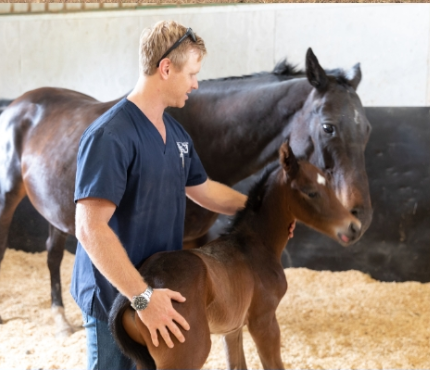 Our staff is skilled in the latest advances in veterinary technology. Above all, they know that all animals and pets must always be treated with love and care.
The staff strives to create a welcoming and caring environment that puts you and your pet immediately at ease.
Offer gold standard service
Here at Mixed animal veterinary practice, we pride ourselves on providing the best available gold standard services in Scenic Rim, Ipswich, and surrounding areas. It is well equipped with innovative services and technologies to help diagnose and treat various diseases.
Beyond the gold standard of service animal care, we make our practice kid-friendly, comfortable and calm so your pet can relax calmly in the waiting room and look forward to meeting our veterinarian.
Offer a range of medicinal, surgical, and imaging services
Prevention of diseases is the foundation of our practice and the key to keeping your pets healthy. Our VET clinic is dedicated to preventative medicine and offering services that support their wellbeing.
This includes; wellness and preventive care, dentistry, vaccines, grooming, surgical and imaging services.
Imaging services ensure correct diagnosis, while surgical services help treat specific health issues such as skin growth, tumors, and foreign body ingestion.
The health and wellbeing of your pet are critical to us, and we take all possible measures to provide your pets with the care they deserve. We believe in the importance of educating pet owners and its significance in providing and maintain quality health care.
Our exceptional staff and state-of-art facilities are ready for you and your animals 24 hours per day, each day of the year.
For any consultation or emergency, call or visit us, and we will immediately get back to you. We will treat your pet like our own. We hope to meet you and your pet soon!